An inventory of early Ironman excitement the second time around
When Adam and I set out on our Ironman journey, we thought it would be fun to document the process and let it all hang out there. It started as a little side thing we'd have fun with, documenting our victories and failures throughout the year-long road to our first Ironman.
It turned out to be much more than that.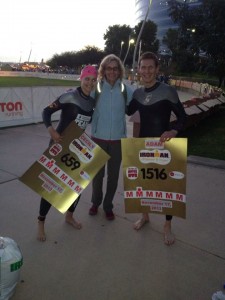 Writing not only gave us the unique opportunity to tune in to the often overlooked details, but it allowed us to share with our friends and family exactly why we were always so exhausted on the weekends and not raging at the Swizzle Inn with everyone else. When we got to the starting line, Tri For Les followers were right there with us and knew exactly what we had put in to get there. It was really something special.
I'm excited to start blogging about my next journey, but I'm curious how it will compare to the excitement of the last go-round. After all, that was my first Ironman! Now? I'm just an Ironman who signed up for another race. Whoopee.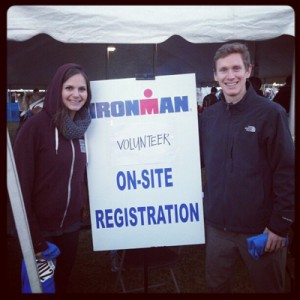 Let's take a look back at the Q&A I answered In November 2012 right after registering for Ironman Arizona: Cecily Ironman Q&A November 2012
Thinking back, there are three specific words that come to mind when I took the plunge and registered for my first Ironman: excitement, fear, uncertainty. I remember leaving the registration tent with my brother that morning and the only thing either of us could think or say was "holy shit" with the sudden panicked urge to go for a long bike ride that weekend.
I remember having to make a conscious effort to tell people "I'm training for an Ironman" as opposed to "I'm trying to train for an Ironman." I was overwhelmed with the end picture, but I was confident that I would put in the work to get as close to making it a reality as I could.
Registration for Ironman Boulder was exciting and still somewhat of a "holy crap" moment, but it was much different. I signed up online, had a little chat with my coach about the road ahead, and then grilled up some steak for dinner. Just another race added to my calendar. No biggie.
Let's take a closer look at how those rookie feelings compare to this year. Below, I'll answer the same Q&A, with new perspective: