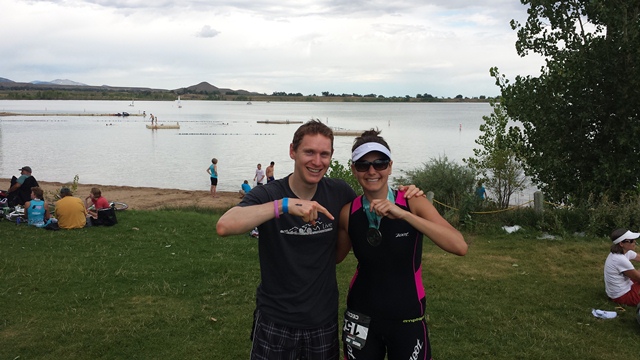 Whattup! We're Adam and Cecily, a brother-sister triathlon team from Phoenix and Denver, respectively.
This site started as off as a way to document our journey to completing our first Ironman triathlon: Ironman Arizona on November 17, 2013. (Read all about that gory, glorious day in our race recaps: read Adam's here and Cecily's here.)
Now the journey continues.
On this blog you'll find training tips and updates, fitness strategies, nutrition info and lessons learned from the obsessive pursuit of our ever-expanding endurance goals.
Our fight to cross so many finish lines – dubbed Tri for Les – is inspired by our aunt Leslie Whitfield, who battled cancer for 19 years. She always wore a smile, and taught us to Live every day.
We want to help other athletes Live every day and dominate their own fights too.
Follow this site to:
Improve your swim-bike-run skills
Strategize about nutrition and mobility
Find new ways to fit in training when you have a day job, school or even a life that fills your schedule.
Sound good? Great. Check the latest on the blog, and let's go get it!