Smooth sailing, no injuries and a time of 2:46:09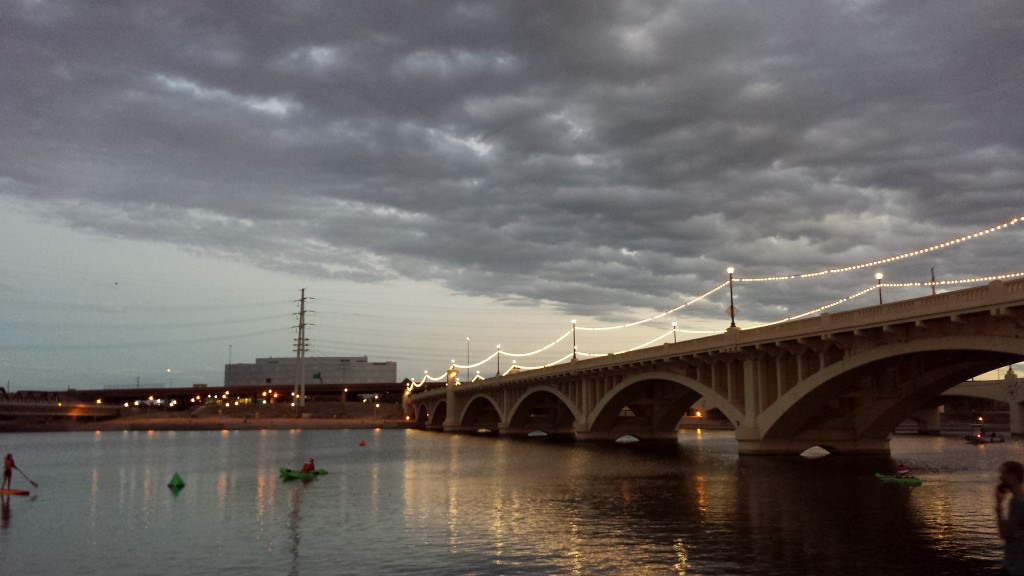 Last time we spoke, I was getting my bearings after a rough bout of idiocy, recovering from an infected foot, and cautiously preparing for the Lifetime Olympic Triathlon*: 1-mile swim, 24.6-mile ride and 6.2-mile run, and my last triathlon before the big one on November 17.
Even though this race was significantly shorter than Ironman Arizona, it was a big test for me.
Why? Because, of the three races I mapped out at the beginning of this year, it was the first I'd been healthy enough to complete in its entirety.
I had to skip the DIY Olympic Tri scheduled in March thanks to posterior tibial tendinitis.
In August I still wasn't quite ready for the Boulder Ironman 70.3's half marathon section, and I limited myself to just the swim, bike and half the run.
So I was more than ready to test myself, unleash the fury and cross my first finish line of 2013 at the Lifetime Olympic Triathlon on September 22.
Then a couple weeks before the race a blister on my left foot got infected, and took me out of my training routine for about a week.
By race day the swelling had subsided and the wound had scabbed over. It felt fine. It looked fine. But I still worried, and promised myself to pull the rip chord at the first sign of a problem.
Fortunately, that wasn't necessary.

I finished the race in 2:46:09 (a mere two minutes shy of my personal record, 25/57 in my 30-34 age group and 187/556 overall.
Here's a quick list of the Awesome and the Not Awesome from the race:
The Awesome:
Arrived super early on race-day morning. Stress-free and calm before the storm.
Bike: 1:11:27, avg 20.7mph (19th fastest bike time in age group).
Run: 49:26, 7:58min/mile (15th fastest run time in age group).
No injuries or letting up. Foot, body and soul all intact.
The Not Awesome:
Slow swim: 40:37 (48th out of 57 in my age group).
My legs were feeling it on the bike.
Clunky transitions. Wasted time fiddling with socks, shoes and watch.
Mild chaffing under my armpits. (Body glide will be my friend at IMAZ.)
All in all, a great outing and a much-needed boost of confidence heading into IMAZ.
But you know the drill: always be learnin' – never be satisfied.
Here are my two main takeaways:
Speed up the swim. I think my Total Immersion technique is about 3/4 of the way there. To fill out and speed up, I need to work on keeping my head down when I come up for air, smoothing out my breathing, and moderating my kicks so that I generate more power with one kick per hip rotation.
Arrive 15 minutes before transition opens on race day morning. This gives you time to calmly go through your routine: set-up, memorize where your spot is in transition, warm-up, stretch, warm-up and get your mind right.
– Live Every Day –
Adam
---
*I've been mistakenly calling it the Nathan Olympic Triathlon this whole time. See my previous post for why this might have happened.