How I'm going to fuel my way across the finish line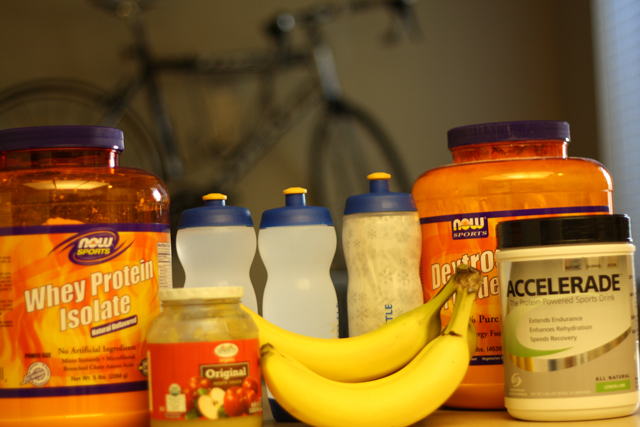 Nutrition and hydration play a huge role in your performance on race day – especially if your race entails 140.6 miles of swimming, cycling and running.
So it's crucial to nail down a nutrition plan that'll fit your specific needs.
There's a ton of nutrition info on the internet, at the bike shop and from other athletes.
Whittling it all down can be tough, especially when the line between genuine advice and methodical marketing has grown so blurry.
I don't consider myself an expert on nutrition, and I haven't received professional training or guidance on how to properly fuel during exercise.
However, after a couple years doing triathlon, and many hours reading books (like The Paleo Diet for Athletes and currently The Omnivore's Dilemma) and online articles (like this excellent post on Endurance Corner) I've developed a critical and objective eye for food, and feel confident in the approach I've outlined to fuel me through Ironman Arizona.
Read on to see a breakdown of my nutrition plan for the race – now less than a month away!