All proceeds benefit the Arizona Humane Society
— Update: T-shirts sales are now closed! —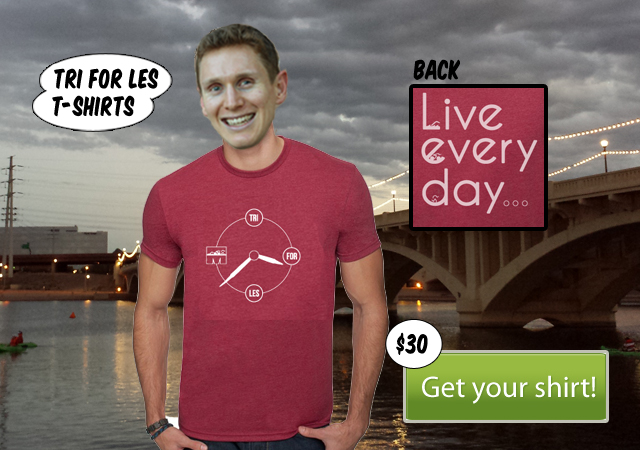 You know you wanna look as cool as this guy, and wear a limited edition Tri for Les t-shirt to support Adam and Cecily on race day. Plus, you'll be supporting the Arizona Humane Society!
Can you say win, win, win, win?
Click the DONATE button below to order your shirt and email Adam with your size. Also, hurry up: the deadline to order is Nov. 3!
— Update: T-shirts sales are now closed! —
Thanks for everyone's support! And if you still want to donate $30 to the Arizona Humane Society, click the Donate button below. You just won't get a t-shirt.
Why are we doing this? Click here for more details.
We'd love to see you wearing these shirts out along the course on race day! If you plan on coming down, see our Spectathlete guide for logistical and helpful information.