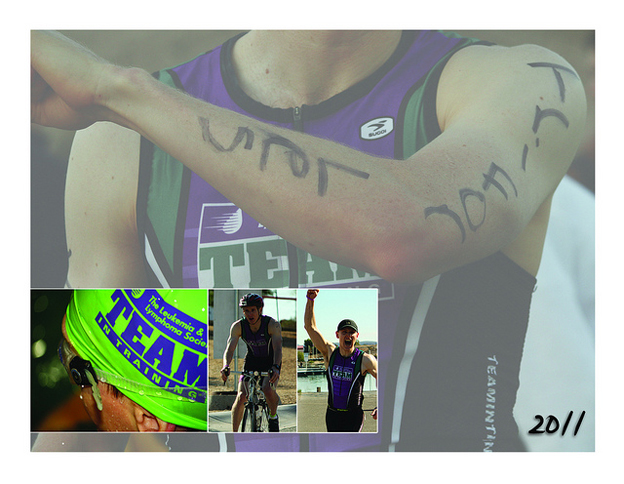 To everyone who wished me well, donated to the Leukemia & Lymphoma Society and otherwise supported me in my first triathlon — Tri for Les 2011: Bluewater — please accept my sincere gratitude.
I said thank you in person, emails and status updates, but it's always best to show it.
So I designed this thank you card and mailed it to everyone who contributed to my fundraising goal. It was the first time in a while that I'd sent thank you cards or composed hand-written correspondence. And even though it took me a while — my design skills have been ignored of late and snail mail is obviously more time consuming than email, Facebook and Twitter — I really enjoyed the process. Especially crafting the messages.
Through these letters I was able to reconnect with many people I hadn't spoken to in quite some time. And for others, the notes let me say something out of the ordinary and more intimate to the people I speak to every day.
Here's to writing letters and giving thanks.