A quick look at Adam and Cecily's race results
Nov. 17, 2013: the day of our first Ironman triathlon, and one we'll never forget.
We had a ton of support leading up to this race, in addition to a rowdy cheering section throughout the day. Thank you everyone, for everything!
We're both feeling great – super sore and sleep deprived – but great.
Stay tuned for a detailed race report and analysis.
For now, here's a brief summary of how we did.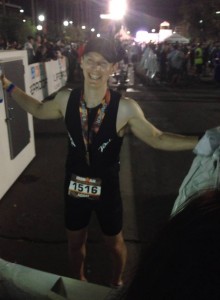 Swim: 01:24:42
Bike: 06:25:45
Run: 05:25:29
Overall time 13:30:18
OVERALL RANK: 1623
DIV RANK: 153
GENDER RANK: 1269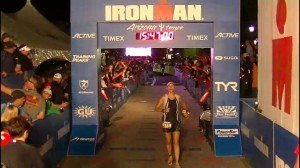 Swim: 01:36:19
Bike: 07:31:19
Run: 06:21:08
Overall: 15:47:00
OVERALL RANK: 2319
DIV RANK: 48
GENDER RANK: 599
– Live every day –
Adam and Cecily