An inventory of early Ironman excitement the second time around
When Adam and I set out on our Ironman journey, we thought it would be fun to document the process and let it all hang out there. It started as a little side thing we'd have fun with, documenting our victories and failures throughout the year-long road to our first Ironman.
It turned out to be much more than that.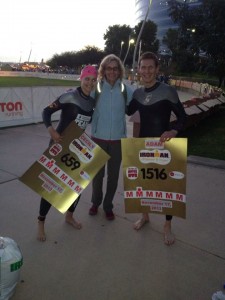 Writing not only gave us the unique opportunity to tune in to the often overlooked details, but it allowed us to share with our friends and family exactly why we were always so exhausted on the weekends and not raging at the Swizzle Inn with everyone else. When we got to the starting line, Tri For Les followers were right there with us and knew exactly what we had put in to get there. It was really something special.
I'm excited to start blogging about my next journey, but I'm curious how it will compare to the excitement of the last go-round. After all, that was my first Ironman! Now? I'm just an Ironman who signed up for another race. Whoopee.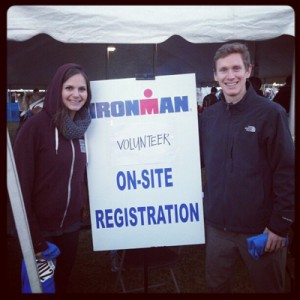 Let's take a look back at the Q&A I answered In November 2012 right after registering for Ironman Arizona: Cecily Ironman Q&A November 2012
Thinking back, there are three specific words that come to mind when I took the plunge and registered for my first Ironman: excitement, fear, uncertainty. I remember leaving the registration tent with my brother that morning and the only thing either of us could think or say was "holy shit" with the sudden panicked urge to go for a long bike ride that weekend.
I remember having to make a conscious effort to tell people "I'm training for an Ironman" as opposed to "I'm trying to train for an Ironman." I was overwhelmed with the end picture, but I was confident that I would put in the work to get as close to making it a reality as I could.
Registration for Ironman Boulder was exciting and still somewhat of a "holy crap" moment, but it was much different. I signed up online, had a little chat with my coach about the road ahead, and then grilled up some steak for dinner. Just another race added to my calendar. No biggie.
Let's take a closer look at how those rookie feelings compare to this year. Below, I'll answer the same Q&A, with new perspective:
Q1: This'll be your second Ironman. Are you worried, excited, in shock, all of the above?
Worried: Admittedly, there are some nerves about successfully completing another one – did I set the bar too high? Do I have it in me to do another? I know the answers to those questions, but I think it's impossible not to have some doubts. I know if I put the work in and focus on my goals and smaller milestones, I'll get there again. Another worry I have this time comes with the full understanding of the dedication it takes to train for an Ironman. This time around, I hope to be better about balancing it all. I still plan to be extremely selfish with my training and (sometimes more importantly) recovery schedule, but I hope to open myself up a bit more this year, meet more like-minded people and drink more beer.

Excited: Is this a real question? Eff yeah, I'm excited. I'm excited for race day; I'm excited to get a stupid ridiculous training routine going again; I'm excited to be able to eat whatever I want and not gain weight. There are so many things to be excited about! In all seriousness, though, it is a different kind of excitement. An Ironman race day is unlike any other. I have been reliving that day in my mind ever since, and I'm so excited to get back there.
In shock: A little bit, yes. I knew I wanted to do another Ironman, but I'm really surprised that I made it happen this soon. Like I said before, though, life will eventually become too busy to take these things on. If I'm able to make it happen now, why hold off?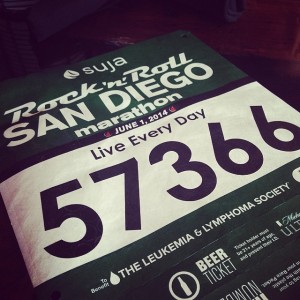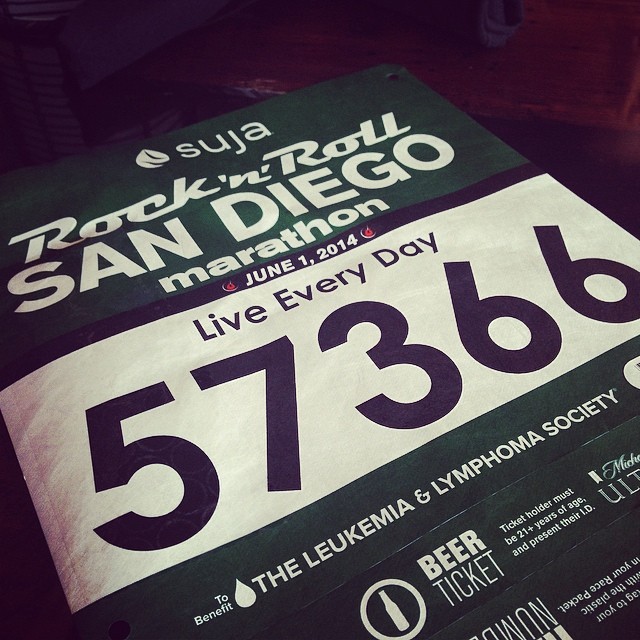 Q2: Tell us about your fitness background. How many triathlons have you done already?
I'll be honest, I haven't done much since IMAZ. I had plans of doing a bunch of smaller races, but those plans just turned into talk. I needed the break, and boy did I take advantage of it. I spent the winter doing what everyone else in Colorado does: skiing and drinking beer. Unlike the rest of Colorado, I avoided the gym at all costs. I ran here and there and tried to get back into CrossFit, but there was a lot more sleeping in and happy hour-going than exercising. I finally got back into running with the return of warmer weather in March and started training for my first solo marathon: The San Diego Rock N' Roll Marathon in June. I'm now one month out from my second marathon: The Marine Corps Marathon in D.C. I've been back in the pool much more frequently over the last couple of months and back on my bike a handful of times. I'm focusing on strength and mobility training now in hopes to avoid the knee and hip flexor issues I had last year. Official tri training will begin in January and I can't wait for my first race back next season.
Q3: Which sport is your strongest and which needs the most work?
I would say that running is still my strongest sport. It's the one that I've stayed the most consistent with. That being said, I love swimming. Regardless of the distance, it has become such a great recovery workout for me. It is so easy to tune out and just swim. Granted, I'd still like to improve on my technique this year, but I have zero apprehensions about jumping in the water. I don't hate cycling, but I don't love it. I don't love it because I'm not good at it. I hope to change that this year.
Q4: What are your goals for the race?
My goals for this race are to focus enough on recovery and muscle/joint maintenance throughout the entire process so that I don't have as many nagging issues on race day as I did last time. I would like to run much more of the marathon than I did last time and I would like to improve on my overall time. I'm not sure exactly how much I'd like to improve by, but I'll take a one minute PR as a win.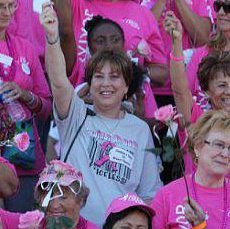 Q5: Who, or what, inspires you?
I'm answering these questions on what would have been my aunt Leslie's 56th birthday. She is my inspiration to push myself physically and mentally every day. Life is far too short to live it within your comfort zone.
If I listed everyone who inspires me, this post would go on forever. I decided a few years ago that I would only surround myself with people who add optimism and happiness to my life. I'm so grateful to have such an incredible network of family and friends who do incredible things every day. You are the people you surround yourself with, and you guys are awesome.
Q6: Imagine it's August 2, 2015 – the night before Ironman Boulder. If you could send your future self a note would it say?
Remember how fast such a long day can go by. Enjoy every moment, and let's shoot for a more impressive finish line picture this time! The hay is in the barn.
Q7: Enough about Ironman. What do you do when you're not training?
My, how the answer to this question has changed! I currently live in Denver, work in physical therapy and am in the process of applying to nursing school. When I'm not working, training, or camped out at one of Denver's cute coffee shops studying, I'm enjoying as much as I can of what this incredible state has to offer: gorgeous hikes, beer, fly fishing, parks, whiskey, baseball, football, yadda, yadda, yadda.
– Live Every Day –
Cecily